Your trusted partners
when doing business in Asia
Your trusted partners
when doing business in Asia
Your trusted partners
when doing business in Asia
Your trusted partners
when doing business in Asia
At JSL  our objective is to help your company reach it's business goals in Asia in an efficient manner, slashing costly learning curves while ensuring high quality results.
For manufacturers that enjoyed the advantages that Asian countries offered for several decades and that have target markets within "The Americas", the trend is to relocate operations regionally. Taking into account industry, market, supply chain, logistics, and other key factors, we are able to find an optimum location and manufacturing solutions for your group, accordingly we custom build an integral service package equipped with a project manager and a team of specialists for each field.
We have worked with several governments and IPA´s in different regions. Depending on your Investment Attraction objectives we will work together with your team to develop the right promotional strategies, whether its on city, state, provincial or national level we will combine the right elements and utilize our valuable resources to guarantee results, nothing beats having a professional team near to your investor candidates.
Market Research & Market Penetration
When it comes to engaging new markets proper information is key. By applying different methods of primary and secondary research, Integrating  quality data sources and analytics, our firm is able to produce substantial information that will support tactical decision making and bring a high level of certainty to any business endeavor. Reliable information makes all the difference, we will assist your group with this key element of your market penetration strategy and all subsequent steps for adequate market penetration and/ or brand positioning in Asia, particularly in mainland China.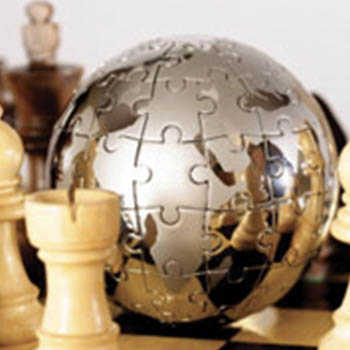 An important element when working with certain Asian economies, this is an area where we are able to excel in. Understanding government culture and structure, combined with good networks and a solid regional economic policy perspective becomes necessary particularly for certain industries and project profiles. It's a must when developing a strategy that requires aligned efforts and support.
Matchmakings and Work agendas
We will provide assistance on defining your project's areas of opportunity and select potential clients, allies and contributing parties; do diligence is carried out and a strategic plan is laid out, once the critical route is defined,  meetings and visits to different entities are carried out, whether private or public, quality  is our distinctive. The specialized work involved prior to the selection of businesses or organizations guarantee you with high level and substantial encounters while your team of representatives visit the region or when we hold meetings on behalf of your company.
Startup / Representation Services
For a conservative monthly fee, your company will enjoy a customized start-up package with an exclusive representative project manager and a locally based professional team with high-level international standards. We may also provide you with office hosting, hiring, training, payroll and tax planning. Additionally  you'll benefit with the advantages of having a specialized consulting team to lead and manage  your   projects, optimizing resources and slashing sometimes difficult learning curves. It's   the  ideal start-up for your business in Asia.
We will organize visits or  participate on your company's behalf in Asia, promoting your organization in the most relevant environments aligned to your scope of work, arranging to meet potential clients, suppliers and a diverse range of collaborators to meet your needs. We are also able to organize specialized networking and promotion events that are tailor made to the market profile, suited to the culture and occasion, positioning your brand strategically among the right sectors and groups of people, another area where details make the difference.
A most common service that we provide constantly to many companies that are looking for reliable suppliers, manufacturers, service providers, potential investors or strategic collaborators. In some cases it requires physical visits, when purchasing goods, close-up verification of production and shipment processes are a good option. Whatever your focus, we can make sure you are dealing with the right groups and that your standards can be met.